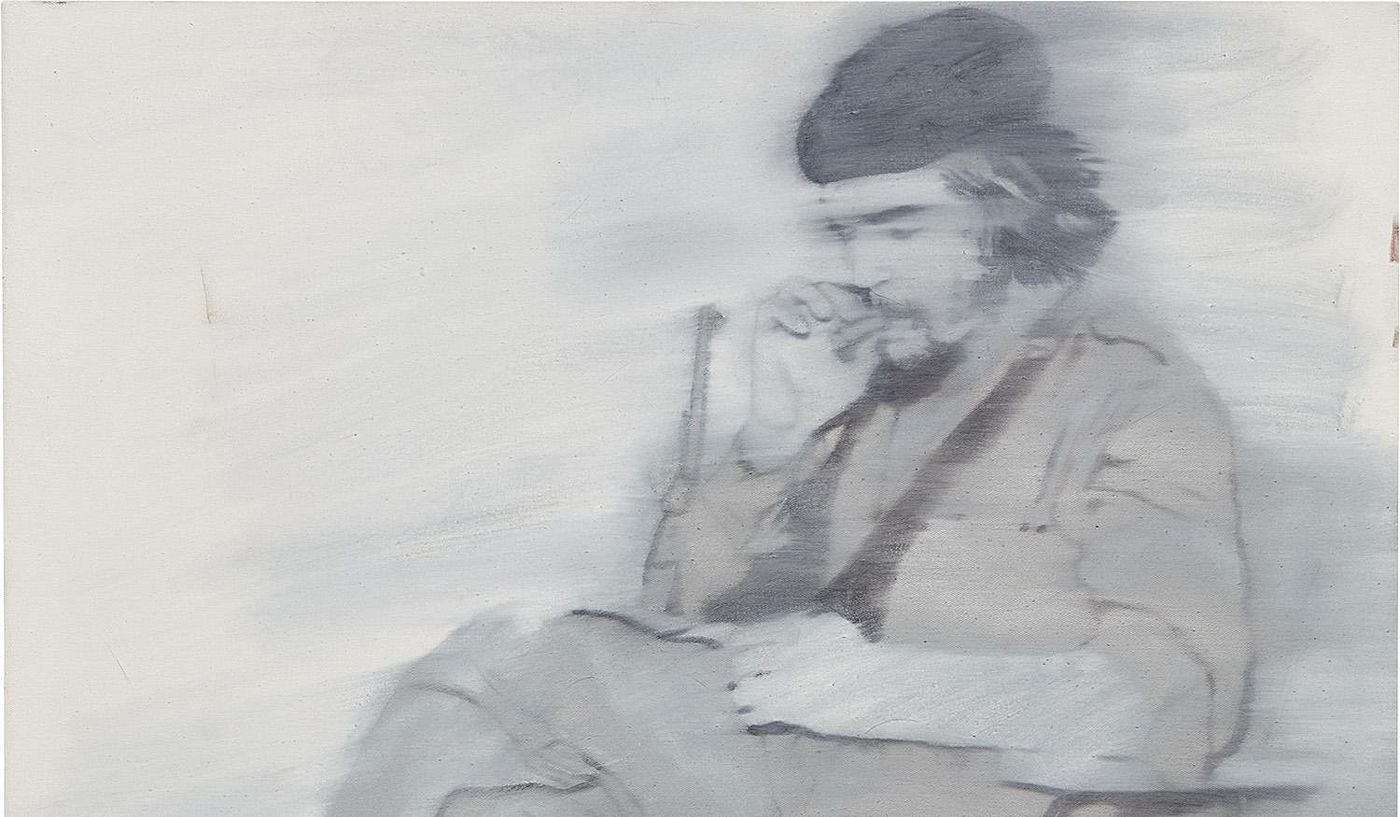 José Ángel Toirac Sin Título No. 15, 2000 (detail)
As has become a hallmark of our New Now sales in New York, contemporary Cuban artists are well-represented, spanning a variety of themes and mediums. Cuban Art News asked Kaeli Deane, Head of Latin American Art at Phillips, for her take on the current market for contemporary Cuban art.
Cuban Art News: Tell us about the New Now sale. How many Cuban lots are there? Give us an overview of what to look for.
Kaeli Deane: In our upcoming sale, we have 14 different Cuban artists featured, showcasing a broad spectrum of works—both modern and contemporary. The sale includes works by Carlos Garaicoa, Belkis Ayón, Raúl Martínez, Esterio Segura, Los Carpinteros, José Toirac and Sandra Ceballos, among others.
CAN: Are there any lots in particular that you're keeping an eye on? What makes them noteworthy?
KD: It was just announced that Los Carpinteros is dissolving. They will carry out their current commitments and planned exhibitions, but afterwards, the two remaining members of the group, Marcos Castillo and Dagoberto Rodríguez, will no longer present under the signature Los Carpinteros.
Therefore, I am excited to see how the market reacts to our Los Carpinteros watercolor, Piscina Bloque, from 2002, which was created during the time when Alexandre Arrechea was also part of the collective. Since there will be no new work made by Los Carpinteros, collectors can acknowledge that there are a finite group of works available in the world, which could, in turn, lead to increased competition and interesting changes in the market.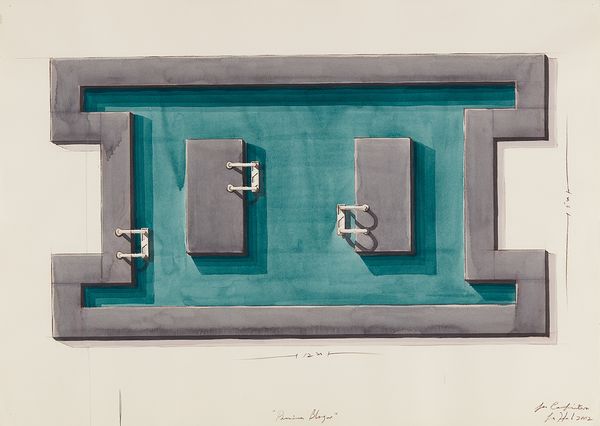 Los Carpinteros Piscina Bloque (Swimming Pool-Block), 2002
CAN: From the perspective of contemporary Cuban art, what's interesting about this sale, at this moment? What should we be watching for?
KD: It is interesting to see contemporary Cuban art being more widely collected internationally. Cuba has long been seen as a mysterious and inaccessible place, but the growing market for Cuban art has helped to expand public knowledge about the country.
Many of the artists included in our New Now sale have been featured in recent years in exhibitions all over the world. It's an excellent time to be collecting contemporary Cuban art because the prices are still very accessible, and yet recognition for these artists is only growing.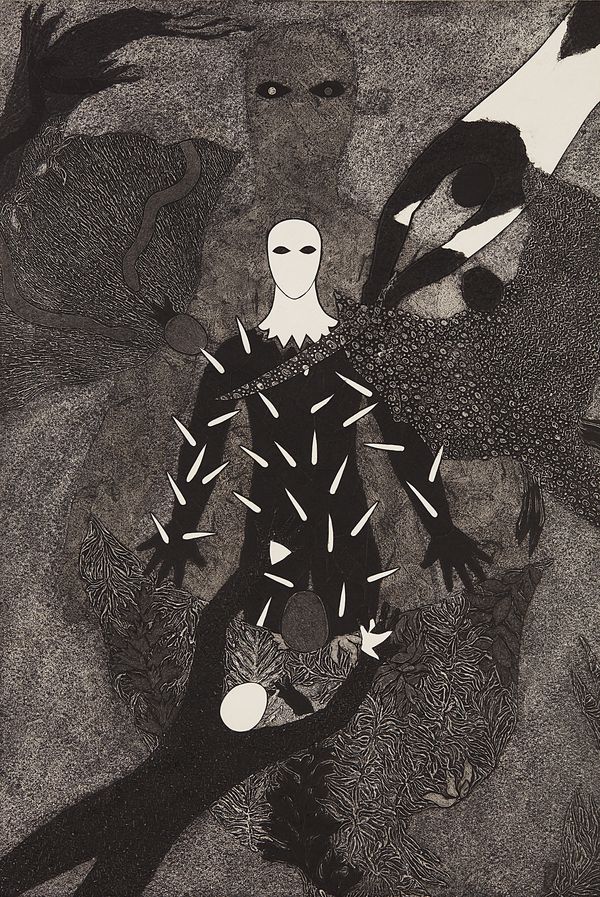 Belkis Ayón Untitled (Sikan with white Tips), 1993
CAN: Is there a range of price points in the Cuban works in the sale? Are there some pieces that might be particularly attractive for new collectors?
KD: We have quite a range of prices for Cuban art in this edition of New Now, with estimates starting at just $3,000 and going up to $45,000. New collectors should keep a close eye on the works we are offering by Belkis Ayón and Yoan Capote, both priced conservatively at $3,000–$5,000. In Love II by Capote is a beautiful watercolor that relates to an important sculpture from his oeuvre. Untitled (Sikan with White Tips) by Ayón is an iconic print made using the technique of collography, for which she became well known. Ayón had a retrospective at El Museo del Barrio in 2017 that was critically acclaimed, and her works on the primary market are scarce.
CAN: From our perspective, it seems like there's been a slow, steady appreciation in value for contemporary Cuban art, especially among the leading artists. Is that what you're seeing? How would you describe the current situation of contemporary Cuban art?
KD: The market for contemporary Cuban art is steadily growing, thanks to the increased visibility for these artists worldwide. Many contemporary Cuban artists are represented by international galleries, which broadens their exposure through exhibitions and art fairs.
Also, major museum exhibitions like Adiós Utopia at the Museum of Fine Arts Houston and the Walker Art Center have helped to engage new audiences and to show the historic development of Cuban art over the 20th and 21st centuries. I believe this market will only continue to grow since there are so many exciting Cuban artists working today. The more international awareness grows, the stronger the market will get.
…five living Cuban artists that I believe collectors should be watching right now are Tania Bruguera, Carlos Garaicoa, Yoan Capote, Carmen Herrera, and Los Carpinteros.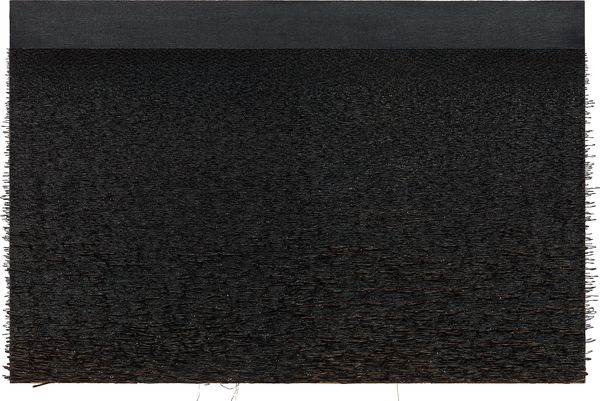 Yoan Capote Palangre (muro de mar II), 2016
CAN: What impact do you think the current US government travel restrictions are having on the contemporary Cuban art market?
KD: Travel restrictions make it more difficult to go to Cuba to buy art directly from those artists living within the country. This makes buying at auction and from international galleries more accessible options. In our auctions, we see buyers from all over the world bidding on Cuban art.
CAN: If you were going to buy contemporary Cuban art right now, which 5 artists would you go for?
KD: It's hard to narrow down to a finite group, but five living Cuban artists that I believe collectors should be watching right now are Tania Bruguera, Carlos Garaicoa, Yoan Capote, Carmen Herrera and Los Carpinteros. All these artists have been featured in important museum exhibitions and have developed strong auction records. Carmen Herrera's prices have skyrocketed over the past few years, while the other artists remain relatively attainable at auction. Tania Bruguera won the commission for the Tate Turbine Hall that will open in October of this year and I am confident her international market will continue to grow in strength.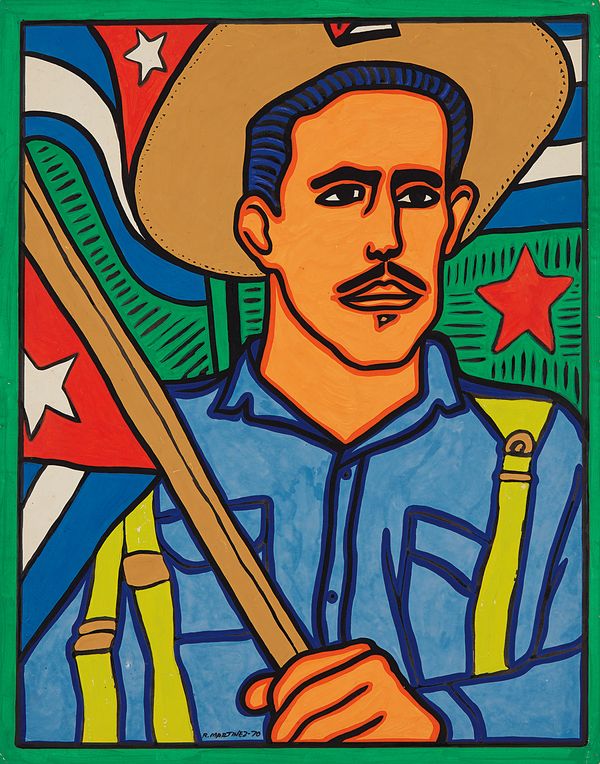 Raúl Martínez El abanderado (The Standard-Bearer), 1970
The works we have in New Now by Garaicoa, Capote and Los Carpinteros are all amazing opportunities to acquire fantastic works at very reasonable prices.